Welcome to Climate Cooperators!
Big Ideas with Small Footprints
Small Acts Make a Difference
Climate Cooperators
We are the change you want to see in the world.
We provide forums of learning and discussion about the changes happening to our climate and what we can do about it.
We support innovation processes to put ideas into action.
We supply mentors, coaches, materials, and opportunities to develop and implement innovation projects leading to greater awareness and self-empowerment for community well-being.
Climate Cooperators is founded on the idea that small acts make a difference.    We are at a tipping point.  Climate Cooperators is putting its energy towards a positive future. While the news is full of stories of dislocation and disaster, we are purveyors of what is going well. Climate Cooperators is a program that brings …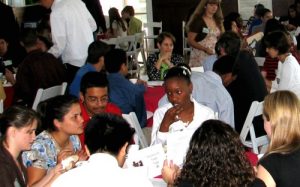 Climate Cooperators promotes awareness, empowerment and collaborative actions of enduring value through inter-generational  learning, active engagement, and guided opportunities.
Our Strategy
Open-ended inter-generational educational activities prime the pump for collaborative projects.
Collaborations build relationships, empower individuals as creative and accountable change agents, lead to innovations, and foster positive community growth.
Achievement leads to self-empowerment, a richer community, and an increasingly connected networks of relationships.
Relationships provide opportunities to develop skills, to build green, local businesses, and eventually to recognition awards augmenting the infrastructure of sustainable living.